Ginger is one of the seasonings that we often use in our daily life. In addition, it can also be made into snack syrup ginger and Chinese herbal medicines that we like to eat. When making, we need to bake ginger. The steps to dry. The ginger pieces that we can dry in each medicinal store have a large proportion. Therefore, many manufacturers choose to use
ginger dryer machine
to meet the huge market demand of ginger and improve their work efficiency.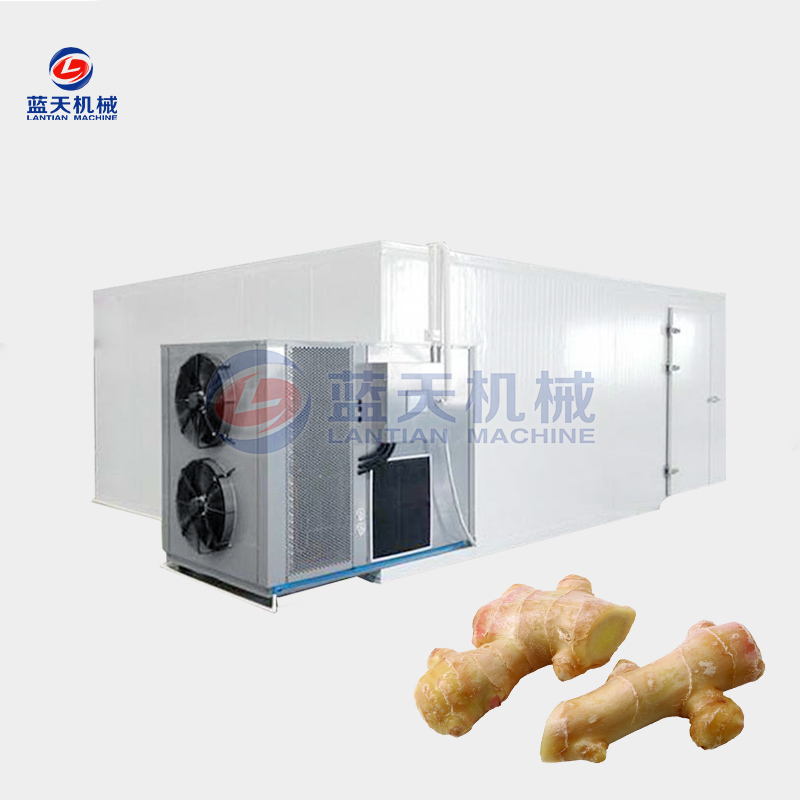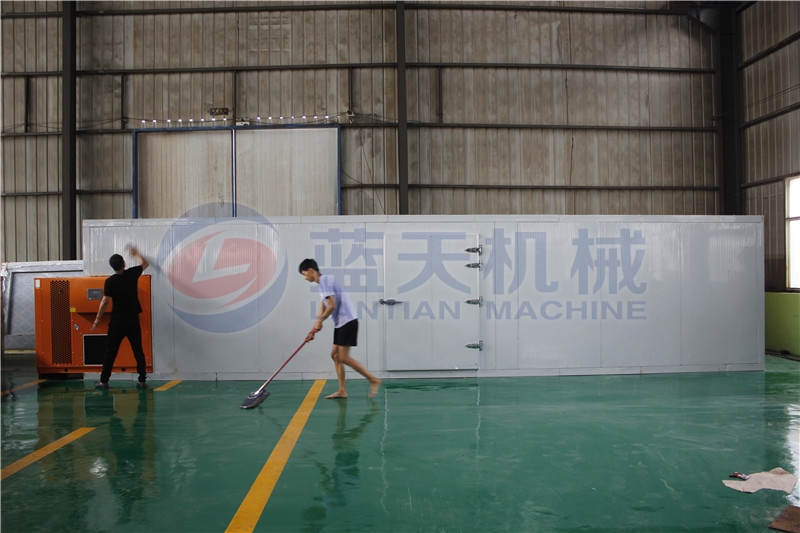 Lantian is a qualified ginger drying machine supplier,We always put the quality of the machine and the interests of our customers at the top position, and every machine brought to you is strictly controlled. Our machines are manufactured with food grade steel plates that are free of deformation and rusting with water. The second is that the machine uses an intelligent control system. Compared to the traditional drying process, you don't have to worry about changes in the weather and other external factors, helping you to save a lot of energy.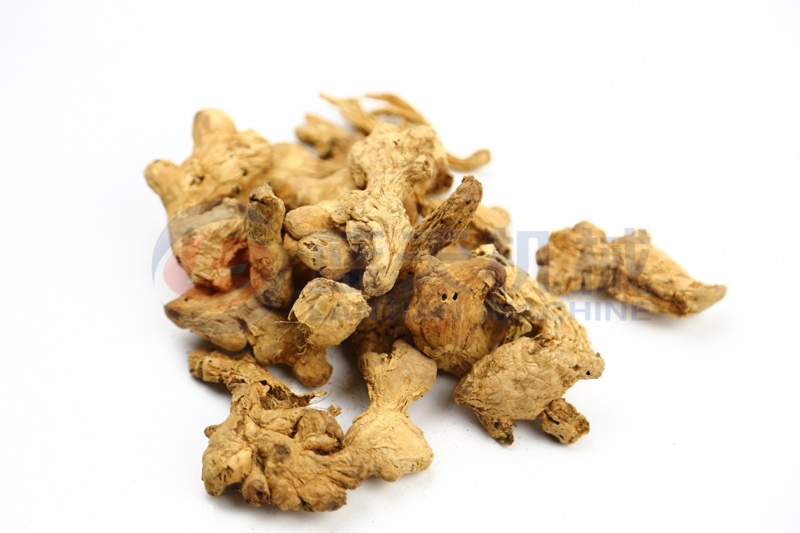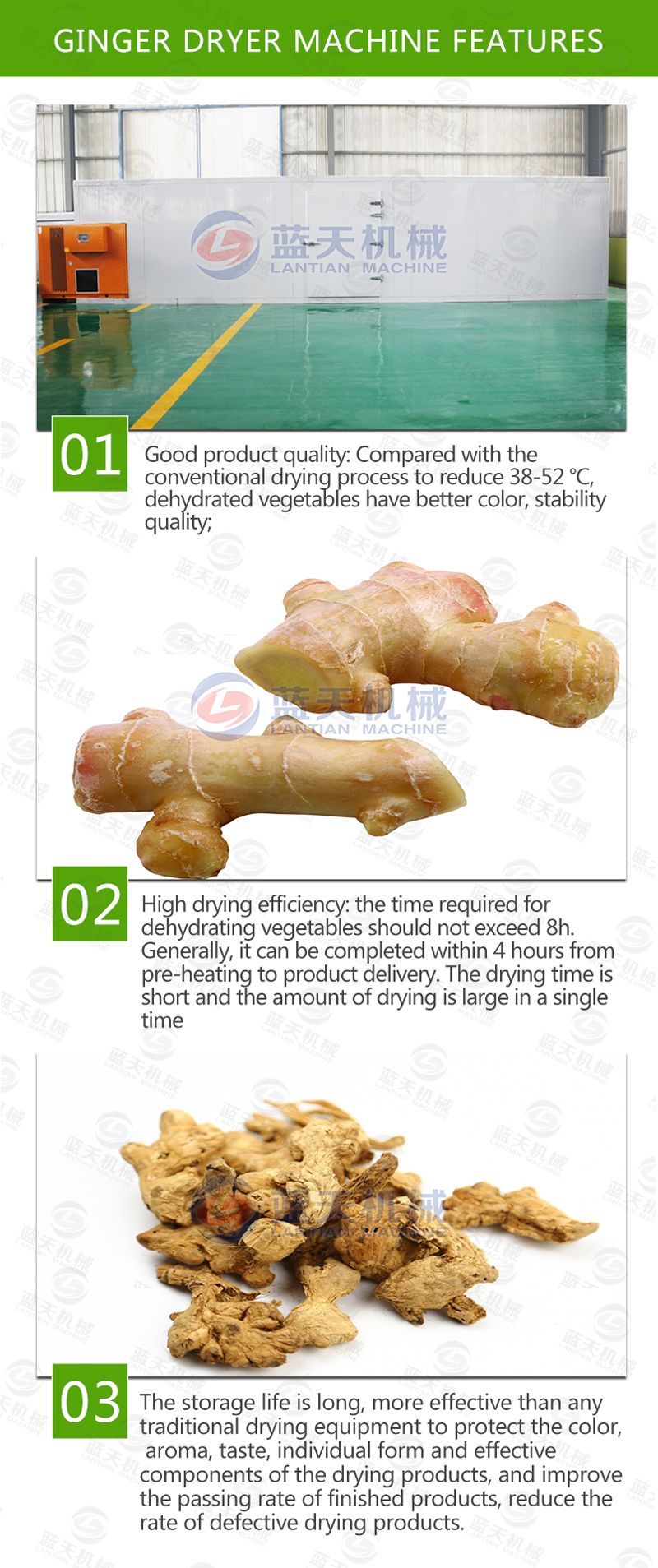 In addition to drying a variety of vegetables such as ginger, our machines can also dry our daily consumption of fruits, vegetables, noodles and a variety of seafood products. The machine is also recognized by customers for its versatility. If you need ginger dryer machine welcome message to us, our sales staff will reply you in the first time, and there will be professional staff to design the machine for you, install it for you, let your machine put into use in a short time. , to bring you a good buying experience.