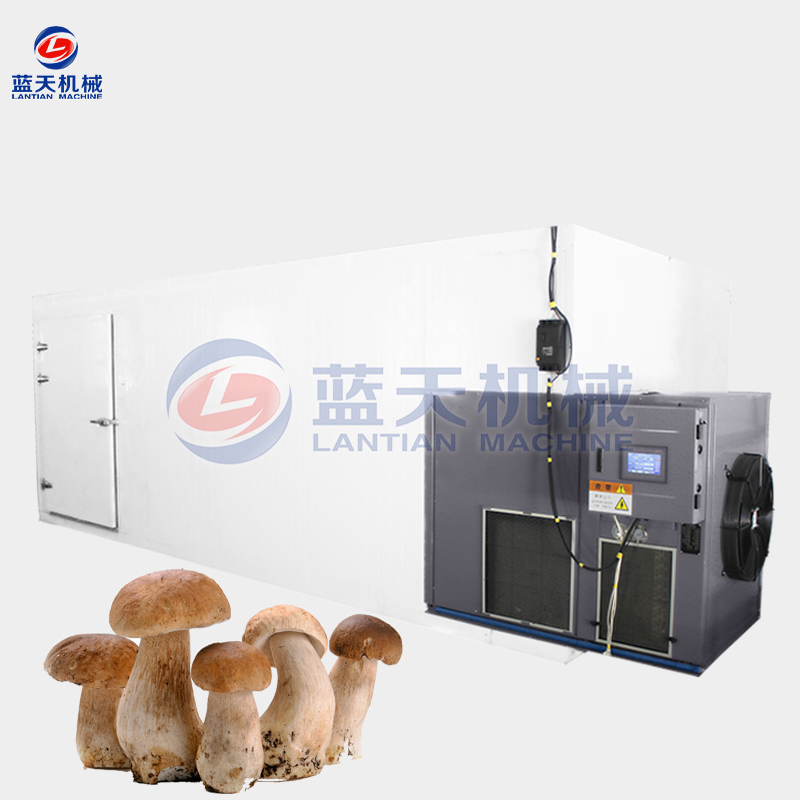 Product description
Straw mushrooms is an important edible mushroom and the third largest cultivated edible mushroom in the world, it is mainly distributed in South China. straw mushrooms tastes delicious and contains rich nutrients and trace elements needed by human body. After drying by our straw mushrooms dryer, it can still retain the edible value and nutrients well, the machine is easy to operate and very popular with customers.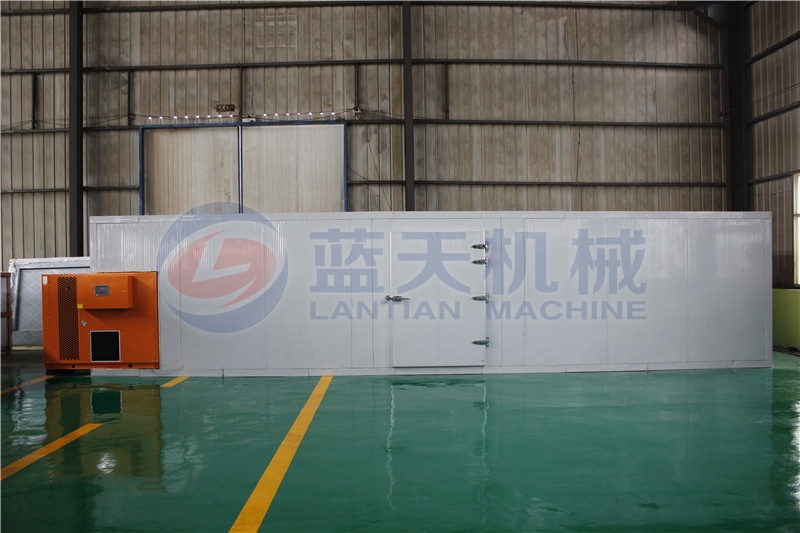 Working principle
Our straw mushrooms dryer machine belongs to the air energy heat pump box dryer, using the inverse Carnot principle, the air can be compressed into the heat energy needed by the drying room, without burning coal and other ways, the hot air circulation system circulates to dry, the drying effect is good, and the PLC intelligence control panel can adjust the humidity and temperature, saving labor and energy.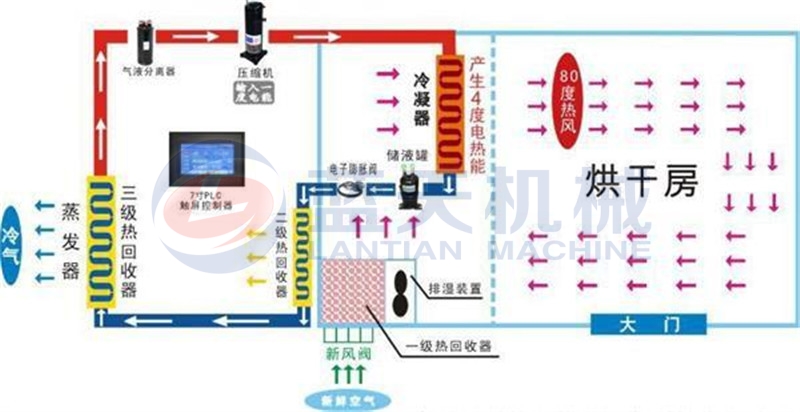 Drying effect display
Before drying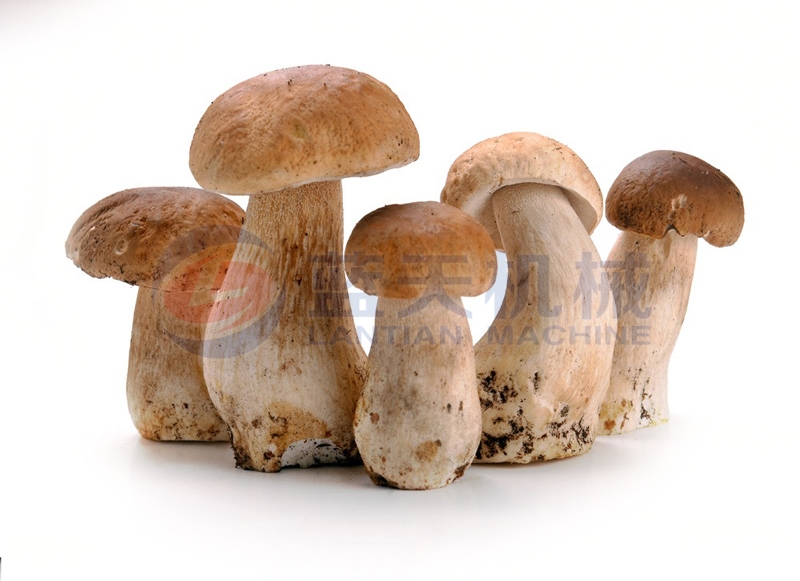 After drying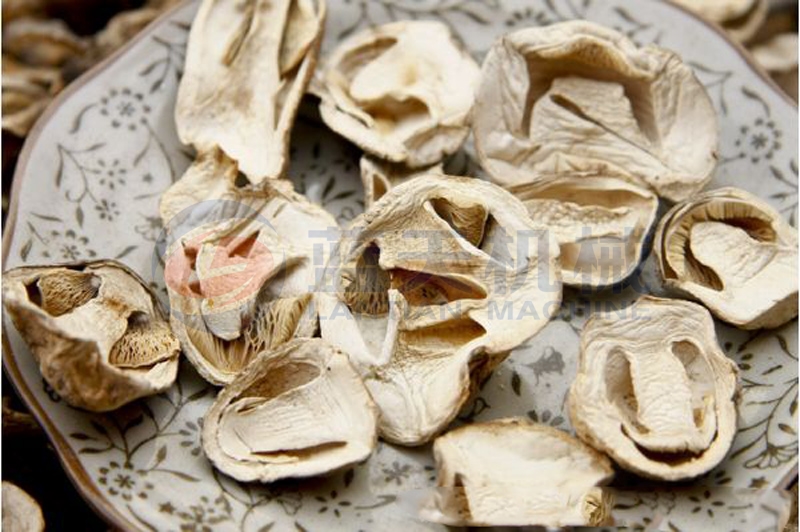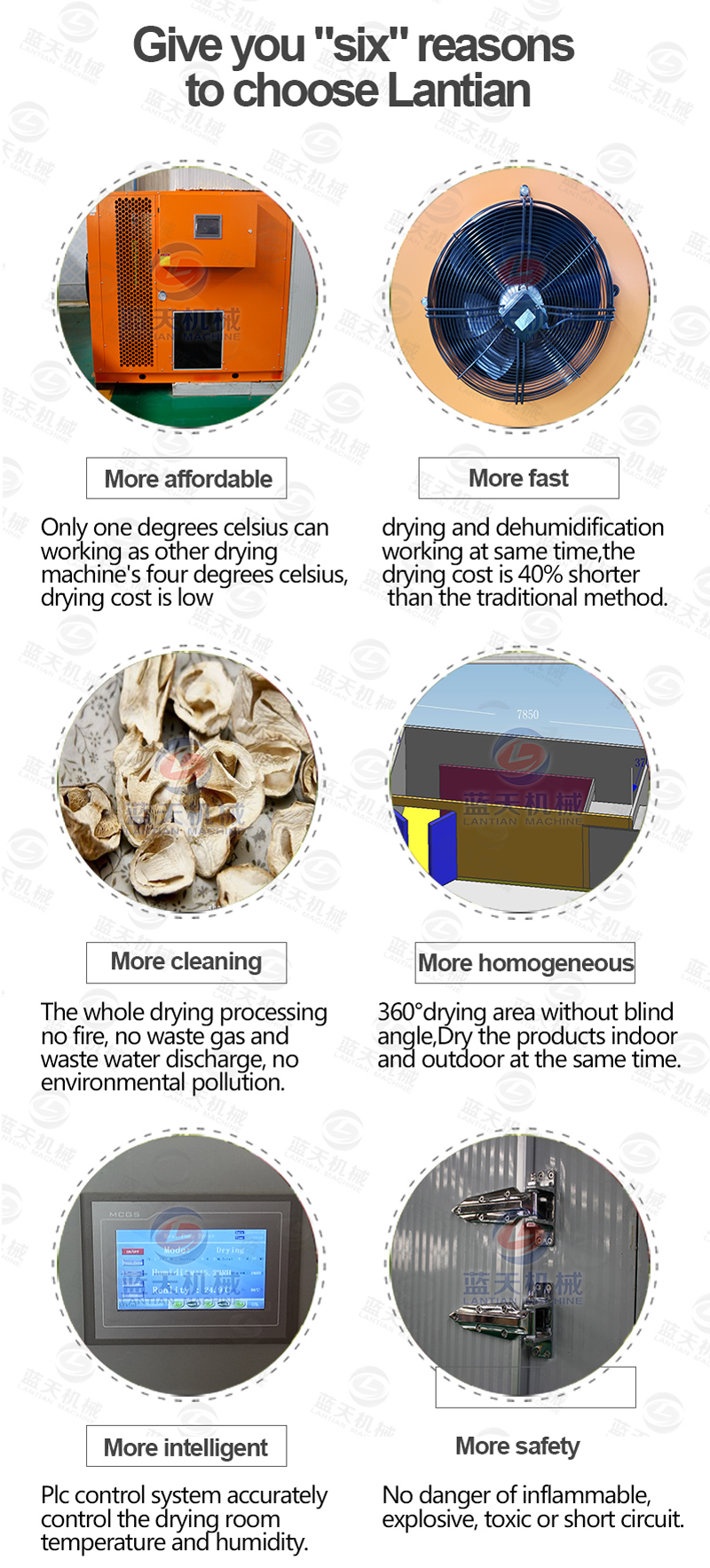 Packaging and delivering
The straw mushrooms dryer for sale to overseas is welcomed and loved by the broad masses of the people. We usually lay plastic film boards on the outside of the straw mushrooms dryer when packing, and then pack them in wooden boxes to protect the machine. When shipping, we will choose the appropriate mode of transportation to ensure that customers can receive the perfect machine on time.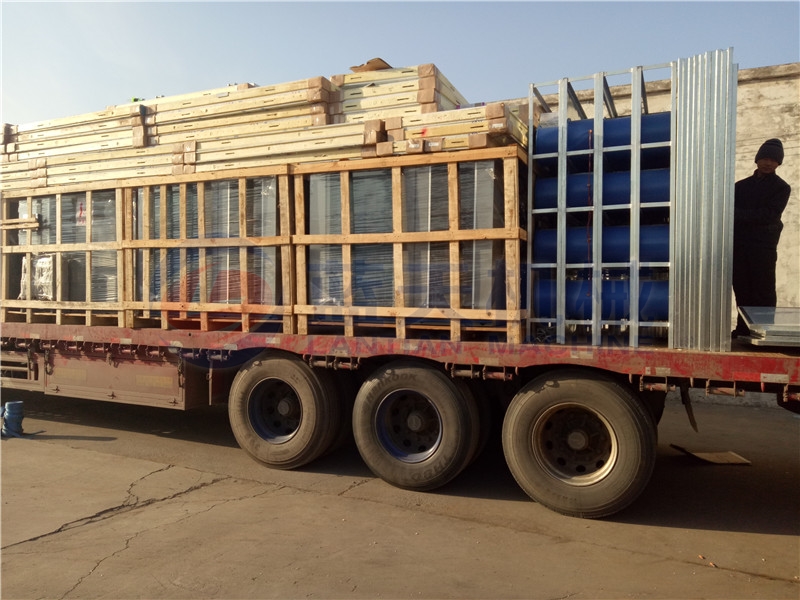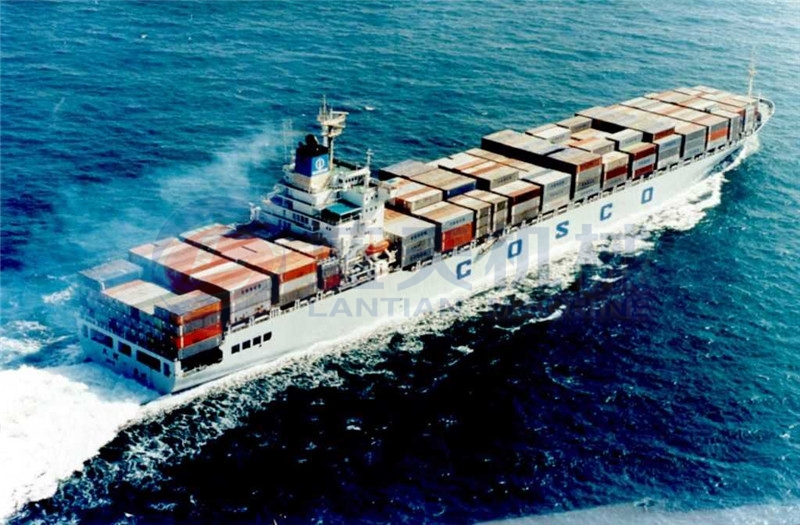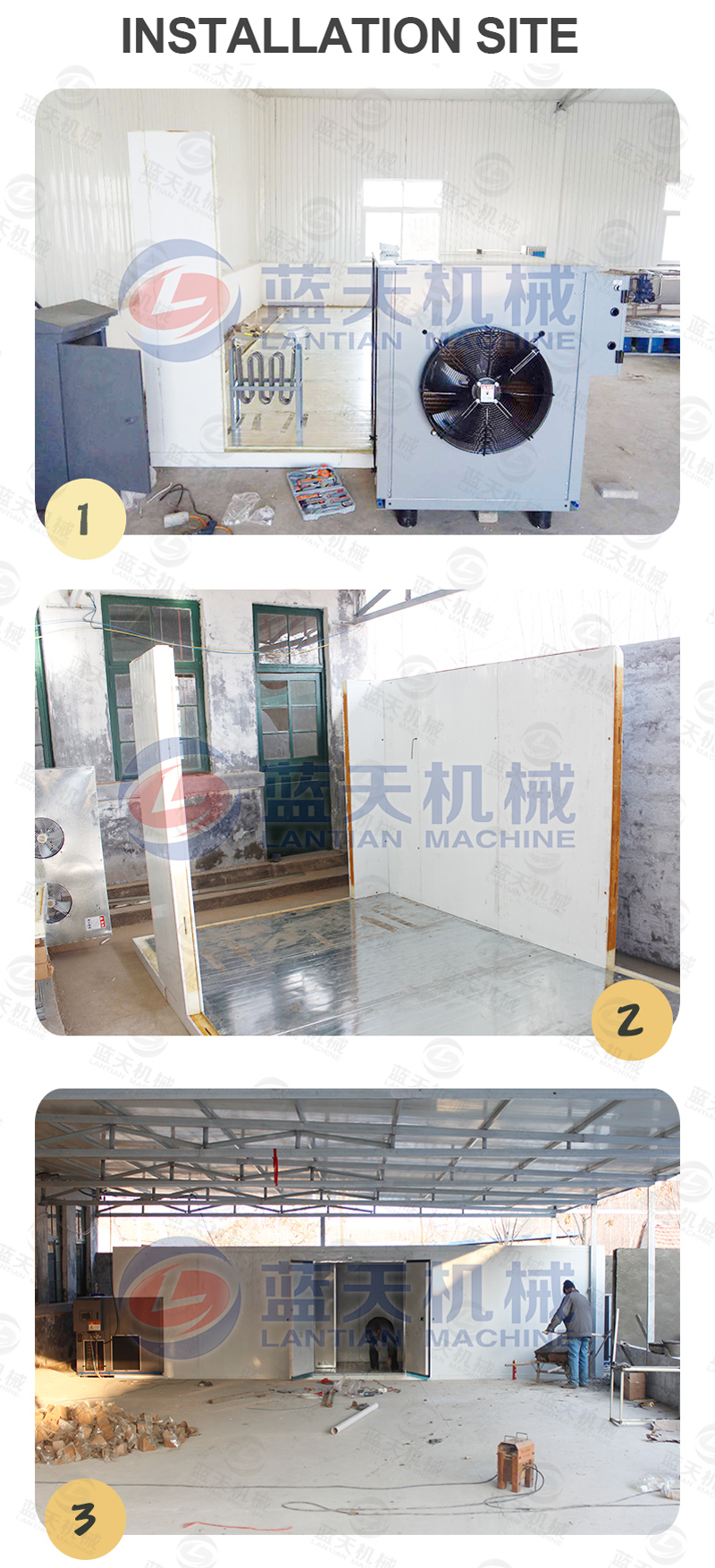 Our service
We are a professional drier manufacturer, we specialize in the production of environmental protection and energy saving food processing equipment, our straw mushrooms dryer for sale to overseas with appearance patents and high quality certification, welcome customers to come to test machine and purchase.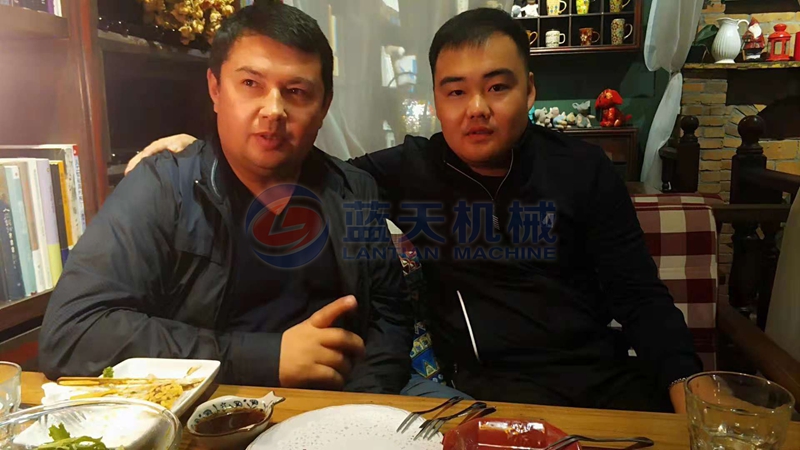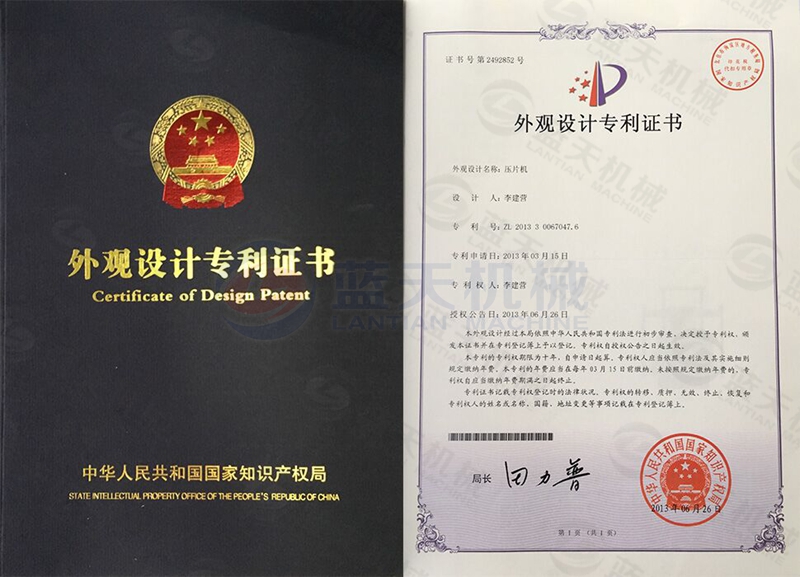 Company profile
Our straw mushrooms dryer machine is of excellent quality and very popular with customers at home and abroad. Our company also produces a series of food processing machine, washing machine, slicer machine and so on. If you need straw mushrooms dryer, you are welcome to contact us for online customer service or send us an inquiry.