Ginger is a kind of food that we can often use in our lives. It can also be said to be a kind of Chinese herbal medicine. In addition to being used in daily life, ginger has also been made into a variety of delicious snacks. Many ginger growers have chosen to dry the ginger in order to store ginger for a longer period of time and reduce its own losses. Therefore, our
ginger dryer machine
is recognized by many customers because it is compared with the traditional drying method. It can finish the drying work more quickly and quickly.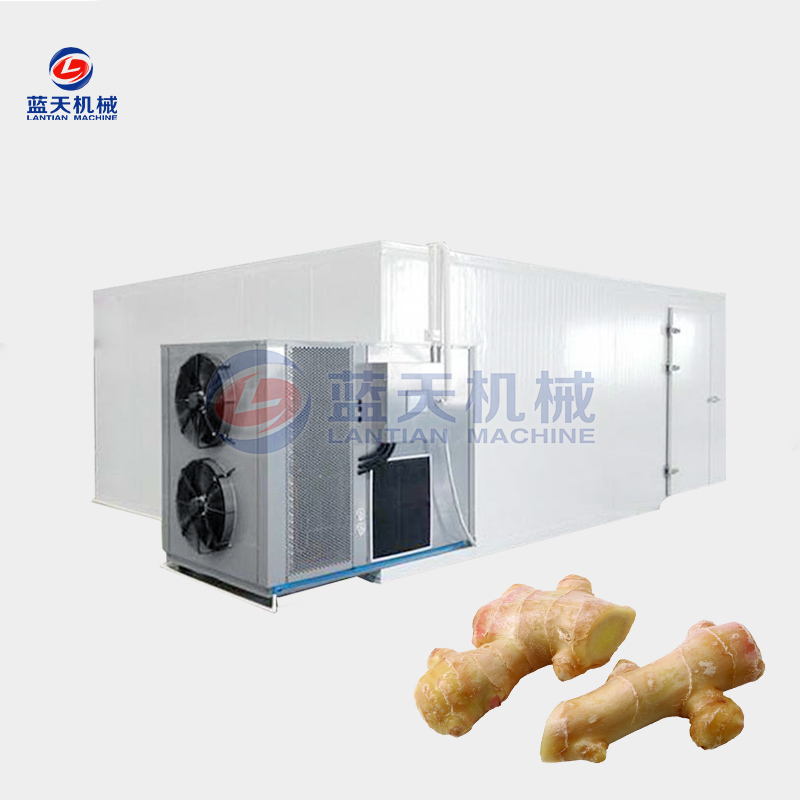 As a qualified ginger drying equipment manufacturer, Lantian has always placed our customers' interests at the forefront of development. We have been working hard to learn new knowledge and improve our ability to bring you more quality machines. produce. Our machine adopts intelligent control system. You only need to slice the ginger and put it into the drying room. Set the temperature and humidity you need on the PLC control panel outside the machine. The machine will dry and dry it. It is a bright color of ginger and is recognized by many customers.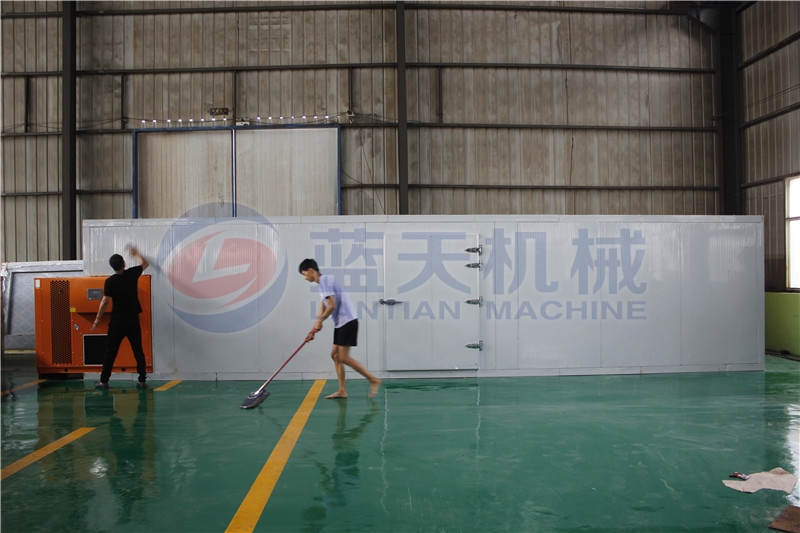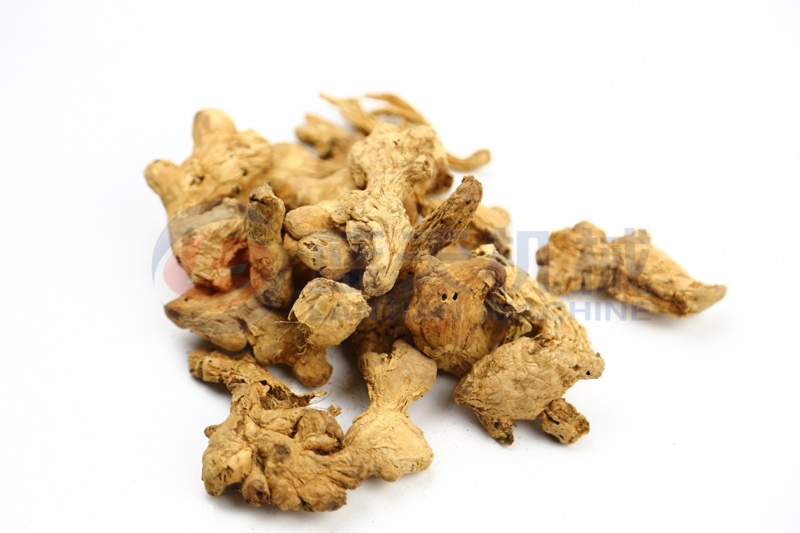 A lot of customers came to visit our factory and were very satisfied with our machines and the results of trial production. Our ginger dryer machine is designed in a sealed box. The ginger sheet does not come into direct contact with the outside air and microorganisms during the drying process. You do not need to worry about the hygienic condition of the ginger during the drying process. In addition to drying a variety of vegetables such as ginger, the machine can also dry a variety of materials such as fruits, noodles, seafood, etc. which are consumed by our customers. The machine is also recognized by customers because of its excellent characteristics. If you need a dryer, please leave a message to us, our sales staff will reply you in the first time.