Ginger is a kind of vegetable that we often eat in daily life. It is also a kind of Chinese herbal medicine. Ginger can be used as a seasoning for making food. It can also be dried as a traditional Chinese medicine. We can often see it in pharmacies.This has also found a new development path for ginger growers. Many manufacturers choose to use the
ginger dryer machine
to improve their work efficiency and reduce the drawbacks in the drying process.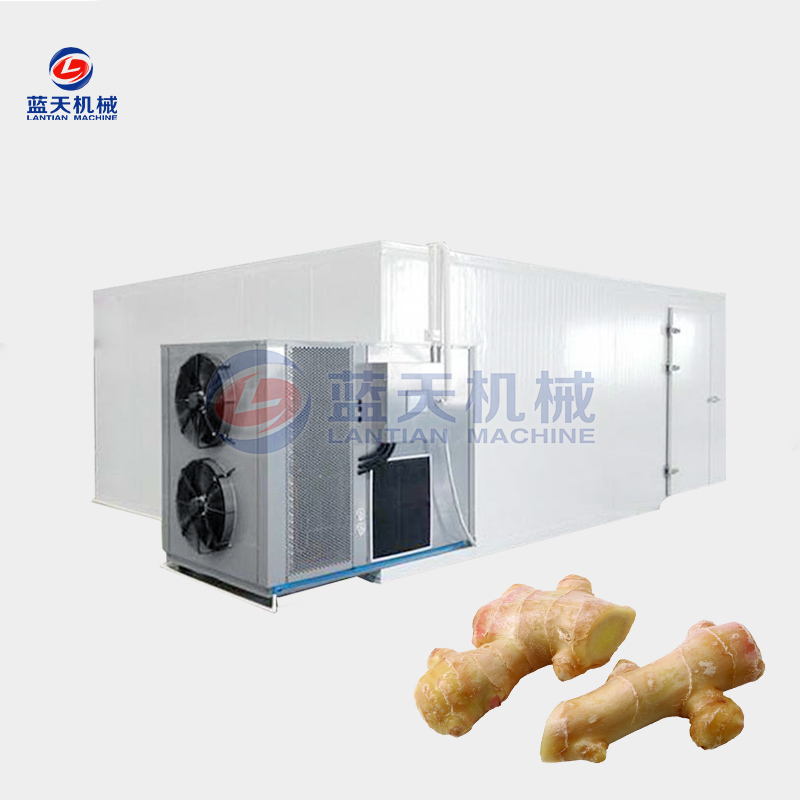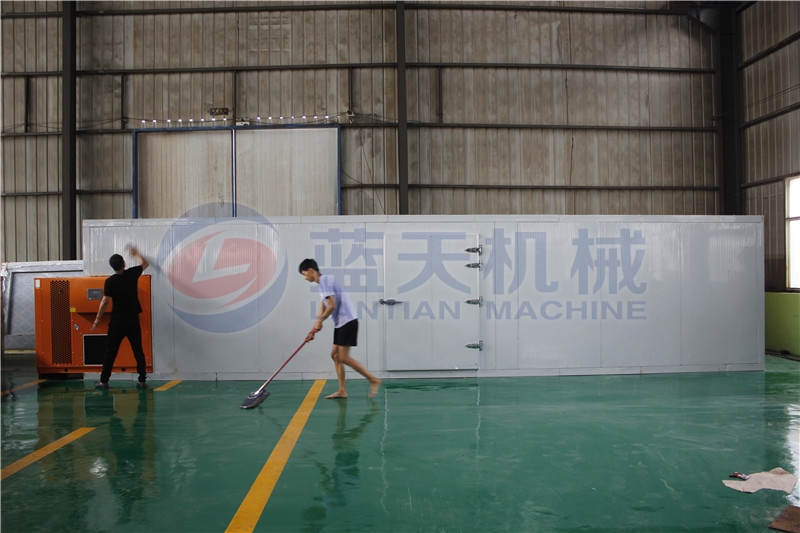 Lantian as a professional ginger dryer equipment supplier, we are always committed to producing more high quality machines for your production. Compared with the traditional drying method, the dryer is more clean than the one, the machine adopts the sealed box design, you don't need to worry about the weather and other external factors, and you don't need to worry about the ginger drying process. The sanitation situation in the middle. In addition to drying a variety of herbs such as ginger, our dryers can also dry a variety of edible materials, and the machines are recognized by customers for their excellent characteristics.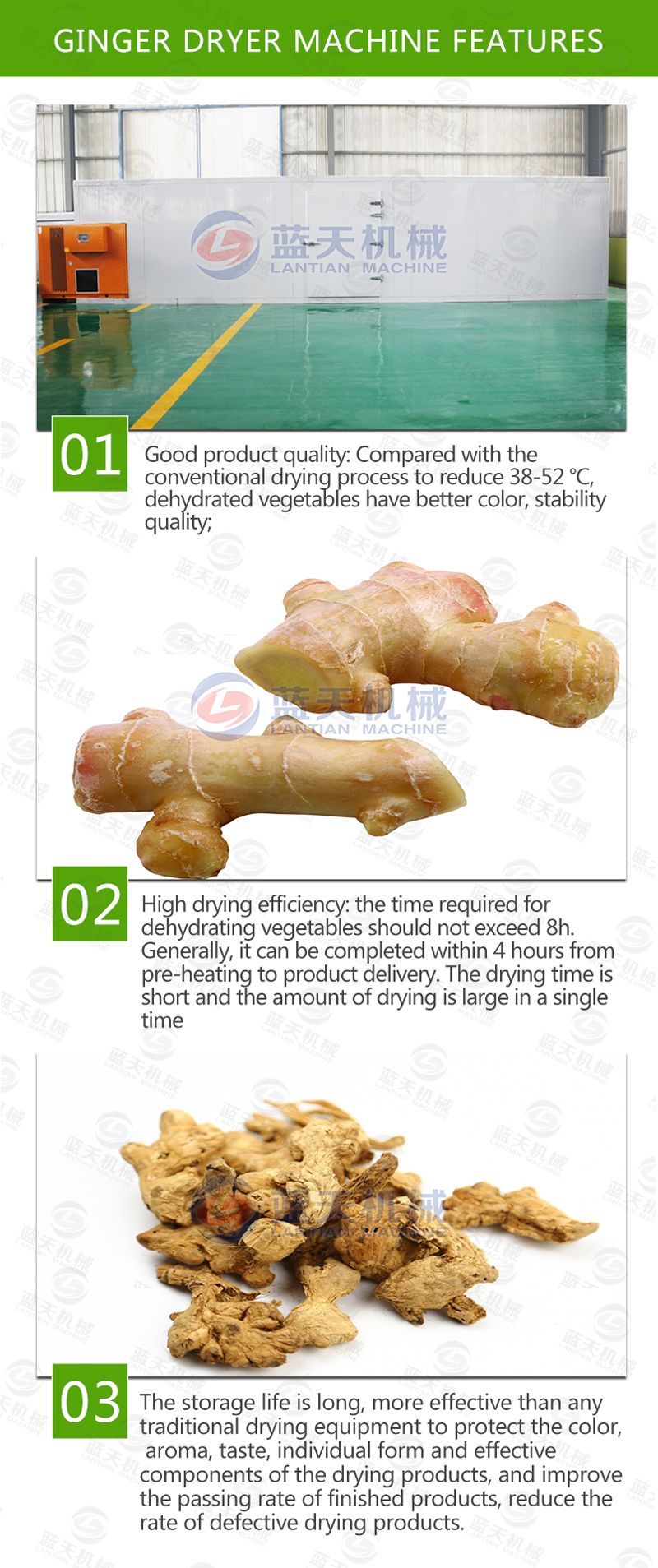 Our ginger dryer machine adopts intelligent control system. You only need to clean and slice the ginger and put it into the drying room. Set the required temperature and humidity on the PLC control panel outside the machine, the machine will dry it by itself. To help you save a lot of energy. Our staff will design the machine that suits you according to your production, site and size, and there will be professional staff to install it for you, so that your machine will be put into use in a short time, bringing you a A good buying experience.